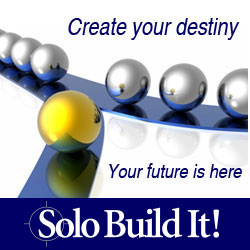 If you haven't heard of the 5 pillar affiliate program yet then now might be the time to have a look. They are one of the most successful Affiliate oriented programs online. Not only do they provide one of the best services needed to work online, but also they are a 5 tier program that you can plug into. Yes that's right 5 levels of earnings.
What are they selling you might ask and how can you make money from them? They are a service providing an all in one shopping cart website for selling any product or service you would like online. You don't have to be a webmaster to create a website through them either and they will guide your website to quality visitors as well… Sounds like a good deal or something you would be interested selling…?
"This is one of the best residual earning and top product potential affiliate programs i have seen.."
Okay let's look at the figures, each sale generated of a site build it website is a $75 dollar commission with a residual payment each year of $75 if there website is renewed. So from direct sales alone you can generate a good extra income. If say you sold 100 website packages a year that is $7500 a year and then the next is $15000 a year.
1st level Sales Referred from you website or blog – Say you sell 100 Direct Web Packages per year – $7500 next year $15000 next 22500 and so on…(Residual)
100 x $75 dollars
What i showed you above was the first level of sales (web direct referred sales), if say people you referred to the program sold web packages then more commissions as well from there sales… Take a look at this video below of the product to get a better idea of the program.
"By Referring Sellers to the program you can earn up to five levels of commission ( massive potential here for any affiliate ).."
Site Build It has the potential to turn any online business into a good residual income for Affiliates, or if say you have a product or service to sell you could there product yourself. Either way why not plug your self into there great profits as well while your at it….enjoy.. To see more on site build it and what it offers click here.
"Why just build a website when you can build a business as well…!"