Hey All, Timon Weller here again with another update.
Recently I noticed something that may blow your mind especially if you are a blogger, i mean, if you are reading this then chances are you are or you know a friend that is right? All living the pipe dream of creating wealth with our own words on line.
Okay so, what is the tip today, well i found something that i should of taken notice of ages ago, if you have analytic's you may be like me, use it seldom or view it occasionally and then move on. That is something most of us do, am i right.? Or if you are the rare one, you look deeper and find what exactly your viewers are doing.
One aspect i ignored was links, is there any pointless links here on Buyers Web.? Well that is where it got interesting, in analytic's you can check which pages viewers use and go through in order to seek value throughout.
Well here is a secret many will avoid sharing.. Are you waiting…???
The truth is pages or post areas of your blog that get little to no visits are of little value, not in seo sense or a visitor sense anymore.  Unless of course you can get your visitors to certain awesome pages you did in the past then are you wasting that amazing article you wrote last year or the year before.. Well, hell yeah..? So what is the solution, well most have there categories widget up, thinking, well the reader will find it yeah..?
Oh no, bad thinking, the reader does not go to that effort, check your stats, the categories are the least viewed area on any blog, so what are they there for really? Don't you think they are wasting important space. Check your analytic's and see if they are viewed at all, you maybe surprised. If you ask me they are pagerank and visitor waste. By removing this section you reduce links on page and you then can focus on how to get visitors deep into your site in another way. Overall a big learning curve yeah.
My Results on the Categories Widget Here on Buyers Web
Image Above – Shows a screenshot of my categories widget on this site within google analytics in page analytics. The percentages show a years worth of click through value. As you can see, basically less than 1% which tells me it has little value on this website. However as can be seen the make money online category gets 0.8% of clicks so making a resource page to link to my most important make money online posts would benefit a reader much more. Also a resource page focused on going over the other clicks as well.As can be seen, readers like make money online here as well as blogging tips, affiliate marketing, wordpress, advertising online tips and gadgets and technology. Basically the readers are telling what is important. After that it is about looking at the top 100 posts on your site and seeing where readers go after reading there. This is important because you want them to either optin or go to a high converting page on your site.
Also most people find that by removing the categories widget as well, there Google pagerank goes up in the next index. Why would that happen..? Well because Google now gives lower ranking to sites that have links to areas of the site that the visitor has not much interest in. Look at it this way, imagine you had a shop, one isle all one product line that customers always avoided, then would you keep that isle, i mean it could make customers leave. That is what readers think on the categories widget as well and so does Google on dormant areas. A bit of psychology to ponder as well there yeah..
So What Now..?
So once you have removed this widget or this area on your blog you need to ask yourself what pages or posts do you want your readers to see? Then what you need to do is create what i refer to as door pages, this is a few pages that you can share these areas on your site to related pages or posts that will help the reader. Pages that you know are really really awesome as well.
Let's take a good example yeah..
If say your blog was about fishing it would make sense to have two to three pages to divide up the topic, on each of these pages thus sharing the topics to help the reader as best as possible.
It could be something like – Fishing 101, Bait 101 and Something similar
Each topic could then share your best posts or pages, and while not sharing all, a good related posts plugin can do the rest. You see what has happened here, you have divided up your blog to what you see is the best for the reader and showing a reader like a learning process to navigate more effectively through you blog, this will increase pageviews, reduce bounce rate and most importantly like all bloggers want to hear, increase conversions and your earnings.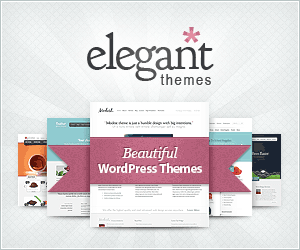 Yay, let's celebrate yeah..
And to think the options are amazing when you put yourself in the shoes of the reader. Stop trying to be the average blog, instead think from the perspective of the reader solely, if you ran a shoes blog what is the point of the reader only view the top posts, you need to teach them on shoes as well as where to buy, that would make your site stand out yeah. Now when thinking from this perspective,  a post you did two years ago that you know is brilliant could be highlighted and still get you conversions, sales or even more optins. No reason to hide it in the dark ( deep in archives ) so to speak.
So all in all I say ditch the Categories widget and and focus on door pages or what some other people call resources pages.
If you have any questions on this subject i would love to hear you take, while you are here please comment and do not forget to subscribe, while I have great content here, the best stuff comes to your email if you subscribe.